NEW CONDOMINIUM BYLAWS
Over the last two and a half years, the Board and Bylaw Committee have been working on updating our condo bylaws (current bylaws were last updated in 2004) to comply with the the Government of Alberta's recently revised Condominium Property Act.
In December 2019, a Bylaw Committee of owner-volunteers was formed and have since spent countless hours reviewing, discussing and refining a draft of our new bylaws. After many in-person meetings (pre-covid), virtual meetings, emails, edits, and legal consultations with McLeod Law, a final version was distributed to owners to review, provide feedback and cast their vote. In June 2021, the Board and McLeod Law hosted a Town Hall to further engage owners in the process. Since then, the proposed bylaws have again been amended, reviewed by McLeod Law and resent to owners. Currently, these new bylaws are awaiting approval. Please check your e-mail or Condo Control for further details.
Kali Jenkins is our Simco Property Manager. Service requests can be made through Condo Control Central or by emailing Kali directly.
Please note Kali is usually able to provide the quickest response to emails.
Volunteering Opportunities
Interested in volunteering?
Volunteering is a great way to help others, add greater meaning to your life and meet new people. Contact your Board if you are interested in volunteering at 5400 Dalhousie or check out link below for opportunities in the greater community.
Let Your Voice Be Heard!
Interested in getting more involved in your community and sharing your ideas? Check out the City of Calgary's Citizens' View Online Panel.

Letters to Seniors: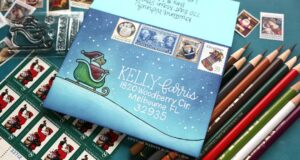 ___________________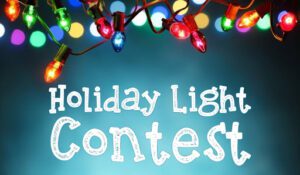 ________________
2021-2022 DCA Memberships are now available. Click here for more information and to access membership order form

Greetings Ward 4 Residents,
During the summer, water use in Calgary communities can increase by 20 to 30 percent. This is due in large part to our watering of gardens and grass. Increased demand for water places a strain on our rivers, the source of our drinking water, and water treatment plants. Being mindful of the water we use outdoors can reduce the impact of hot and dry weather on our yards and gardens.
Adopt These Simple Tips to Ensure You're Using Water Wisely:
-Watch your weather forecast and skip watering when it has rained or is forecast to rain.
-Avoid watering in the heat of the day (10:00 am to 3:00 pm). The best time to water is early in the morning.
-Use the right watering tool for the job. A soaker hose, drip irrigation and a watering can, direct water where it is needed most – to the plant roots.
-Capture free rainwater in a rain barrel and use it on your trees, shrubs, and flowers.
-Keep your lawn at least three inches high. Taller grass shades the soil, requiring less water and staying healthier.
-Add bark, wood chips, or stones to reduce water evaporation from your soil.
Visit calgary.ca/waterguide for information on how to create a water efficient yard including Watering 101 for plants, shrubs and trees, lawn care, and irrigation systems.
----------